Ana Simonović, PhD, Principal Research Fellow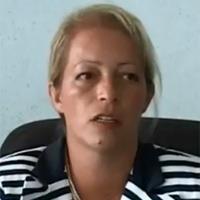 Department for Plant physiology, Institute for Biological Research "Siniša Stanković"
---
CORNER 4 METHODOLOGY Lecture
The role of arabinogalactan proteins in plant morphogenesis in vitro
Arabinogalactan proteins (AGPs) are cell wall glycoproteins ubiquitous in plants. AGPs are structurally incredibly diverse, since their protein backbones are encoded by large multigene families. AGPs are implicated in cell proliferation, plant growth, pattern formation and differentiation. Specifically, AGPs are required in cell expansion and elongation, reproductive growth and development, embryonic patterning, growth of roots and root hairs, secondary wall deposition, programmed cell death, abscission and other processes. The lecture will cover some bioinformatics tools for AGP mining, as well as biochemical and molecular approaches for their study. We have studied the role of AGPs in somatic embryogenesis and organogenesis in vitro in a medicinal plant with an immense morphogenic potential and developmental plasticity, Centaurium erythraea, which is considered as a model plant in out laboratory. Bioinformatics analysis of a novel DUF1070 domain found in some AGPs, as well as the ongoing work on identification of centaury AGP family members using advance bioinformatics tools will also be presented.
---
Short CV
PhD in Cellular and Molecular Biology, North Dakota State University, Fargo, ND, USA (2006);
MSc in Plant Physiology, Faculty of Biology, University of Belgrade, Serbia (1998);
BSc in Molecular Biology and Physiology, Faculty of Biology, University of Belgrade, Serbia (1995)
Works at the Department for Plant physiology, Institute for Biological Research "Siniša Stanković", in the field of plant molecular biology, biochemistry and bioinformatics. The main scientific interests include: molecular basis of in vitro morphogenesis of model medicinal plant Centaurium erythraea (common centaury), with a focus on arabinogalactan proteins (AGPs); regulation, physiological function and structure of plant glutamine synthetase; secondary metabolites and metabolic engineering of chicory (Cichorium intybus).