Vladimir Beskoski, PhD, Assistent Professor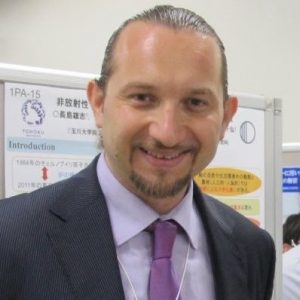 Department of Biochemistry, Faculty of Chemistry, University of Belgrade
---
CORNER 4 METHODOLOGY Expert Lecture
From erlenmeyer flask to mobile bioreactor and industrial scale bioremediation
Involved in research on use of microorganisms in environmental biotechnology for application of useful reactions and products in soil/water/air bioremediation, and biotransformation/biodegradation of recalcitrant petroleum hydrocarbons and POPs molecules.
Project coordinator for JICA (Japan International Cooperation Agency) grassroot Project "Capacity Building for Analysis and Reduction Measures of Persistent Organic Pollutants in Serbia" and participant in the Project "Simultaneous Bioremediation and Solidification of Degraded Areas, Conservation of Natural Resources of Biologically Active Substances and the Development and Manufacture of Biomaterials and Dietary Products" (Ministry of Education, Science and Technological development, Serbia).
Lecturer in the courses at the Faculty of Chemistry, University of Belgrade: Microbiology, Environmental Biotechnology (basic academic studies), Biogeotechnology with Fundamentals of Green Chemistry, Food and Function, Ecological Biochemistry, Remediation (Master studies), Trends in Ecological Biochemistry, Trends in Biotechnology (PhD studies).
Guest researcher in Research Center for Environmental Genomics, Kobe University, Japan